About us
In the splendid setting of the Orta Lake, on the border between the province of Novara and the province of VCO ,is born from an idea of Mr. Luigi in 1976, the company of packaging Peretti.
At the end of the 1970s, after collaborating with the most important Italian appliance brands of the time, L. Peretti decided to convert the assembly company to a polystyrene packaging plant for small household appliances and in 1980 Expands to taps, food, fish and farm fields.
In 1990 they became part of the production of armchairs for dental and life-buoyancy in the nautical sector.
In 1996, production of "lost form-shell" began
Molding "in the automotive sector, in particular for fusions of engine mounts, cylinder heads and pumps, and in 1997 starts production" molding "in the field of helmets for hiking, mountaineering and cycling.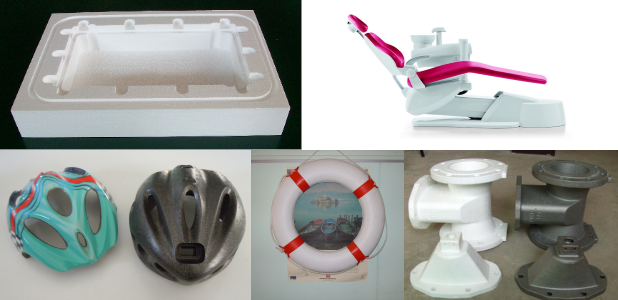 Always aware of the changes and with an eye towards environmental sustainability, in 2014 begins the process of renovation of the company that will lead it to create in 2016 the first plant in Italy for the production of 100% eco-sustainable packaging with the installation of the production line Of pulp packaging, which uses the "pulp" paper technology.
The pulp-packaging plant bases its production cycle on paper recycling and all its derivatives combined with simple water without any additives, so the process is 100% eco-sustainable.
PULP PACKAGING – ADVANTAGES
Sustainability

Stock reduction -> at the same mold, paper pulp packs occupy about 1/5 of the volume for same sponge expanded product or similar materials.

It is the only real green alternative to other common packaging materials for strength and product protection.

It can be used for any type of product, from the packaging of technological products, to crystals, to industrial products

It can be molded and adapted to any shape

It is 100% recyclable

No assembly required

SUMMER USES
Paper pulp packs can be used for a variety of production fields:
Mixers and taps

Valves

Industrial details

Bottles and fragile

Home appliances

Hi-tech

Healthcare sector

Food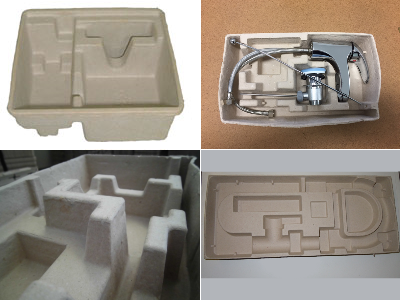 Machinery:
Thermoforming with LASER cutting robot.

Injection Molding Presses, 6 Density High Density Expansion Blocks.

Molding poulp molding machine with mold capacity up to 800 × 1200 and 700 × 1000 finishing press.
Paper pulp modelability allows it to be used in any field.
We can make molds for polystyrene or eco pulp starting from 3d object or cad.

Test yourself with your product, we are ready to meet every need.